Wow! What a day we had on Sunday at the first ever Marin Agricultural Land Trust/Healing Farm joint retreat at Stemple Creek Ranch! I was so thrilled that the event sold out and we had forty people join us for a day of relaxing and learning about how our bodies connect to this incredible agricultural land.
Thank you to our participants for taking the time to spend a day at the ranch learning practical solutions for your every day health! Also to Loren and Lisa Pocia for hosting us on your gorgeous land. Overall, Loren's talk about the history of the ranch and carbon farming was a highlight for everyone. Thank you also to Stacy Lauer for the wonderful organic food, MALT for partnering with THF to put this incredible retreat on, Jennifer Cooper for your nutrition talk and movement class and Patti Cocciolo of The Goodness blog for ending our day with such a relaxing all-level yoga session and to our surprise guest, Jay Holecek (dubbed "the chocolate cowboy") for our afternoon dark chocolate tasting.
I could go on and on in words, but since I'm also a photographer want to show you more in pictures:
Check in and welcome.....
Therapeutic movement with Jennifer Cooper....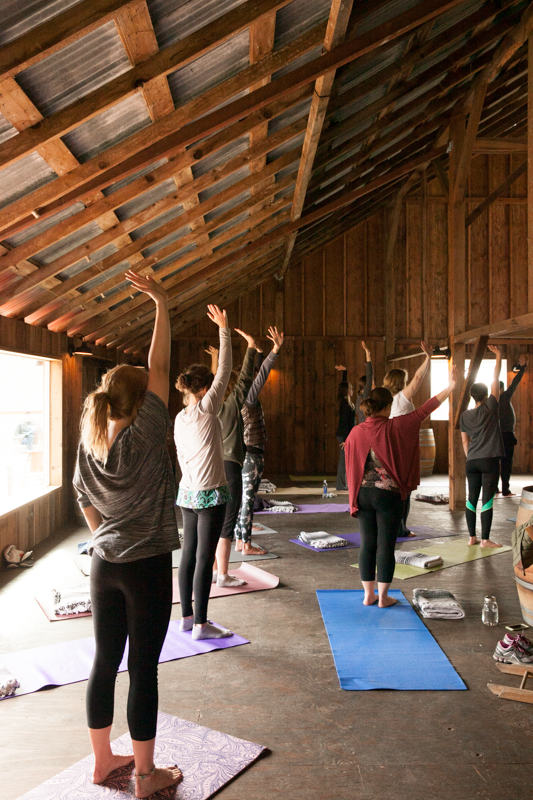 After lunch loveliness....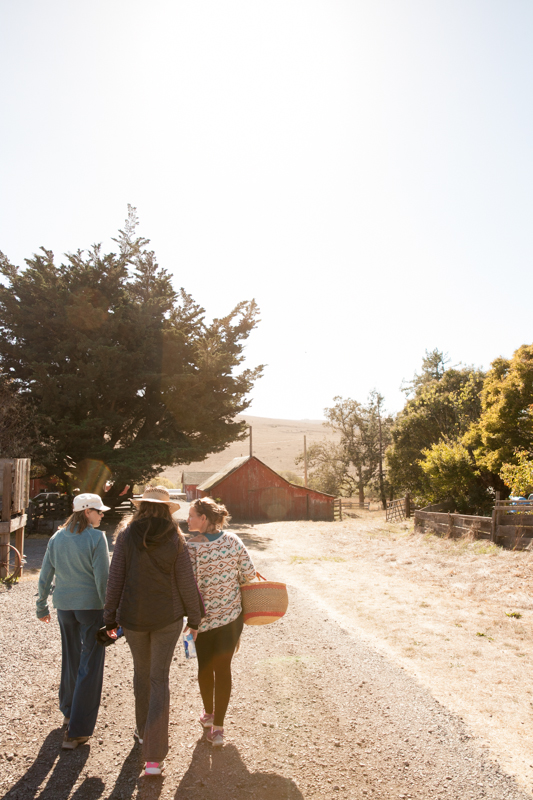 Jennifer's nutrition talk....
During the afternoon break, therapeutic chef Jay Holcek dubbed "the chocolate cowboy" by me and my hubby joined us for a little dark chocolate tasting. Guests also enjoyed time to loll in the sunshine. I especially loved the ladies knitting and lying down on a hay bale while chatting. A perfect image from the day:
and to end the day, yoga in the barn (too warm on the deck!) with Patti Cocciolo...