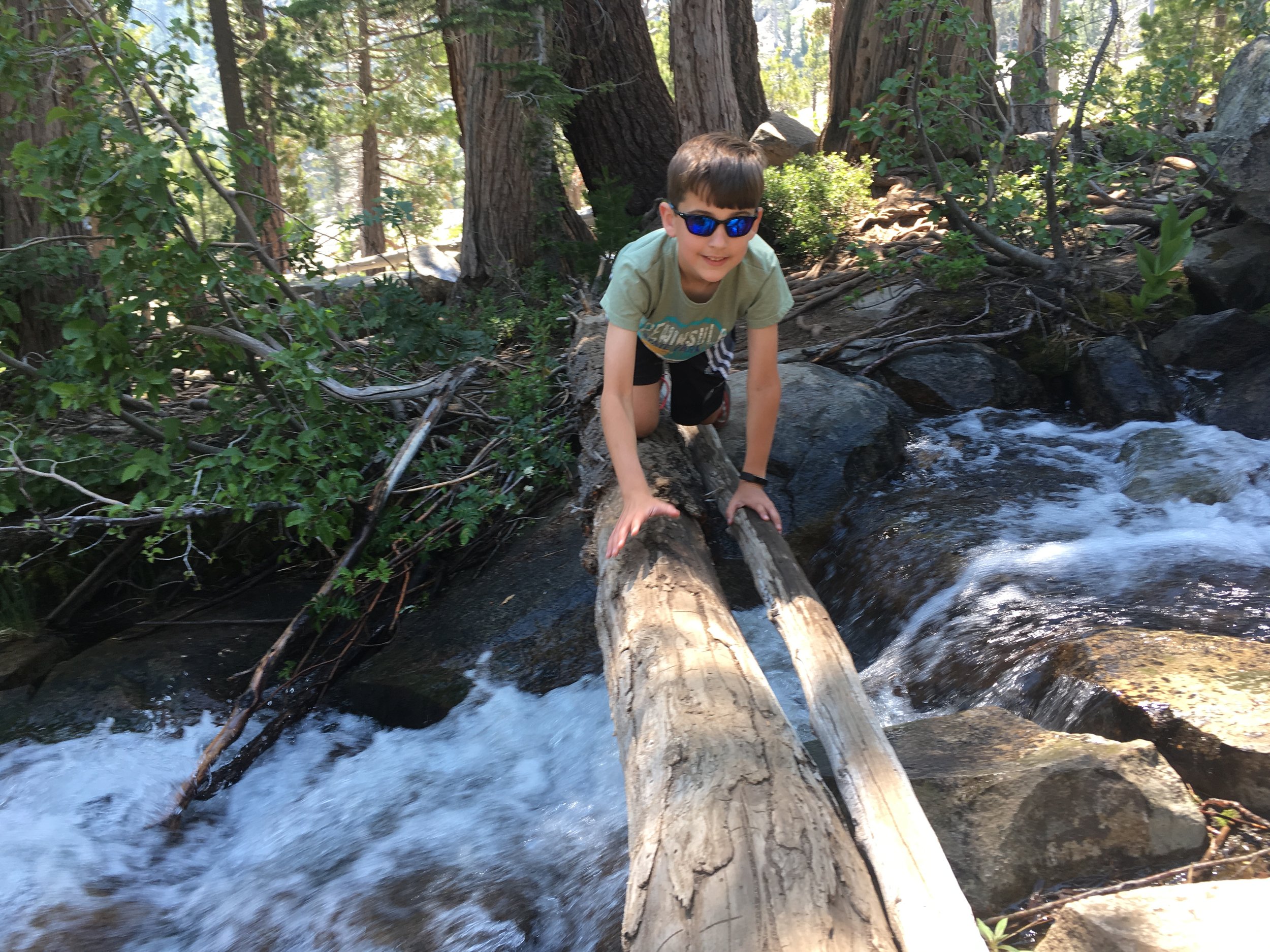 I love my midwestern family and I love nature and California and when I can put the three together, it's pure joy for me. Seeing that joy reflected on my nephew's faces as I showed them their first real mountains, their first waterfalls, their first swims in icy snowmelt rivers and their first glimpse of an ocean was a dream I've had since moving to California from Chicago 15 years ago.
I speak often about the importance of time off, but I'm not sure I've spoken much about the importance of family to me. My family is everything. I have five siblings, eleven nieces and nephews and two parents who have taught us the importance of family and loyalty all of our lives. I also have an amazing husband who truly loves me for who I am and his family too! I consider myself lucky every day and as part of my gratitude practice, I'm thankful for all of their general health and longevity and our close relationships.
Helping my family understand why I moved to California and never came back is not easy to explain in words, but when they eventually come and visit I can take them to some of the glorious places that I love and show them with eyes and ears. Getting out in nature is the best thing we can do for our souls and with The Healing Farm it's something I want to share with all.
In California we preach to the choir. Most people in California hike or surf or camp or at least go to the beach sometimes to watch the sunset over the biggest ocean in the world (something I looked up with my nephews when I realized they had never seen an ocean before), but there are a lot of people in the country (maybe our president!) who aren't in nature much and are missing out on how it can help heal us at all levels. It also teaches us how tiny we are in the grand scheme of things. That's been an important factor for me in my midlife journey as I've learned to let go of a lot of stress just by considering that I can't control a lot of what's going on in this crazy world. I also have learned let go of needless worrying. If I can't control it or change it what's the point in getting stressed? All of this becomes more and more clear when I'm on a hike or at the ocean or am jumping into a cold mountain river.
Family, time off, being in nature are the precious things in life that we all need to make time for. I'm proud of my nephews for trying so much while they were out here (including surfing and boogie-boarding!). On the last night they were in town we ordered food in and had a pajama dance party in my living room with my husband as D.J. Being the young ones they are they ended up saying that was their favorite part of their trip. I understood though because it was yet another glimpse of their unadulterated joy. I saw it on their faces when they were dipping their toes in the Wa Ka Luu Hep Yoo river, I saw it when they saw snow on Ebbett's Pass, I saw it when they were rafting down the Merced River in Yosemite Valley, when they did their first true mountain hike to Cascade Falls in Tahoe and when they successfully rode the waves on the Pacific Ocean in Santa Cruz. The awesomeness of nature and dancing with abandon to music created by humans after challenges you've never experienced before are equal in mindfulness meditation. It's a glimpse of how connected we all are with each other and nature.
Take a break. Dance in your living room, dance in nature. Show some kids nature like they have never seen it before and watch your own spirit fly!